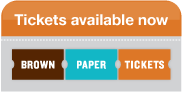 FREE REGISTRATION GIVEAWAY (UPDATED MARCH 21)
In celebration of reaching 100 registrations, we are giving away some free registrations. Here are the ways you can win, even if you've already registered:
(1) Register between now and the time we reach our 125th registration and you'll be entered into a drawing to have the full cost of your registration reimbursed (odds of winning are 1 in 25);
(2) Be the magical 115th person to register and you will have the full cost of your registration reimbursed (as of this update we are nearing that number) (already given this one away); or
(3) Once we hit the 125 milestone, the first 100 people who registered will be entered into a drawing to have the full cost of their registration reimbursed (we'll draw four names for four winners).
(4) And after we reach the 125 milestone, we will draw for one free registration for every 25 new registrations that come in!
We will issue the free registrations by reimbursing winners of the drawing following the conference (we have to wait for our external ticket provider to send payment to us).
Purchase tickets for Subverting the Norm II by clicking here
(Or if paying by check click here to print and fill out a registration form.)
PRICE LEVELS:
Holiday Special – $79
Through January 1st
Early Bird – $89
Through February 28th
General – $99
Through April 4th
At the Door – $109
Students from schools outside of Springfield -
$35 through February 28th
$39 after February 28
Students and faculty from schools inside of Springfield – Free
With thanks to the generosity of Dr. Robert McKinnell
(To ensure your spot please pre-register by sending an email to subvertingthenorm@gmail.com with "Springfield School Registration" in the subject line. Include your name and school in the email and bring your student or faculty ID with you to the event.)
Special pricing for members of local congregations and affiliates of Drury University's Board of the School of Religion -
$30 through February 28th
$35 after February 28 or $40 at-the-door
Email subvertingthenorm@gmail.com for online discount codes
Thanks to the following for underwriting this event: Drury University Board of the School of Religion, Phillips Theological Seminary, Dr. Robert McKennell, Brentwood Christian Church, National Avenue Christian Church, South Street Christian Church, and the Greater Springfield Center for Diversity and Reconciliation.